Radio-Sensors.COM/Radio Sensors AB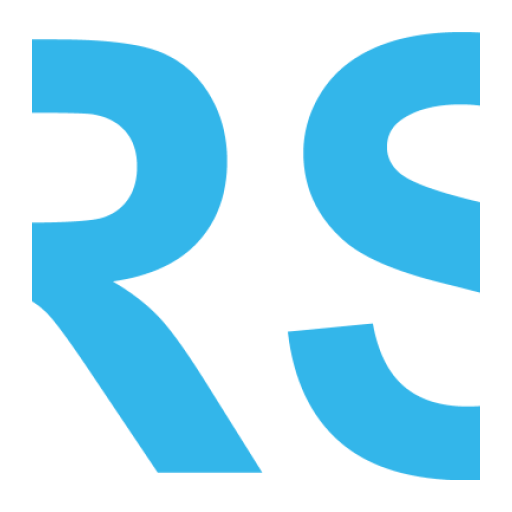 elegance and simplicity by design
Introducing
The Universal IEEE 802.15.4 Sensor for WSN and IoT applications
"After using several developing boards, we needed a more complete and versatile solution, small, flexible but still simple and cost-effective..."
Model S2 is now available in small quantities.
Model S2 is now available and based on the latest Atmel MCU AtMega256RFR2
Full Contiki support for the platform (avr-rss2)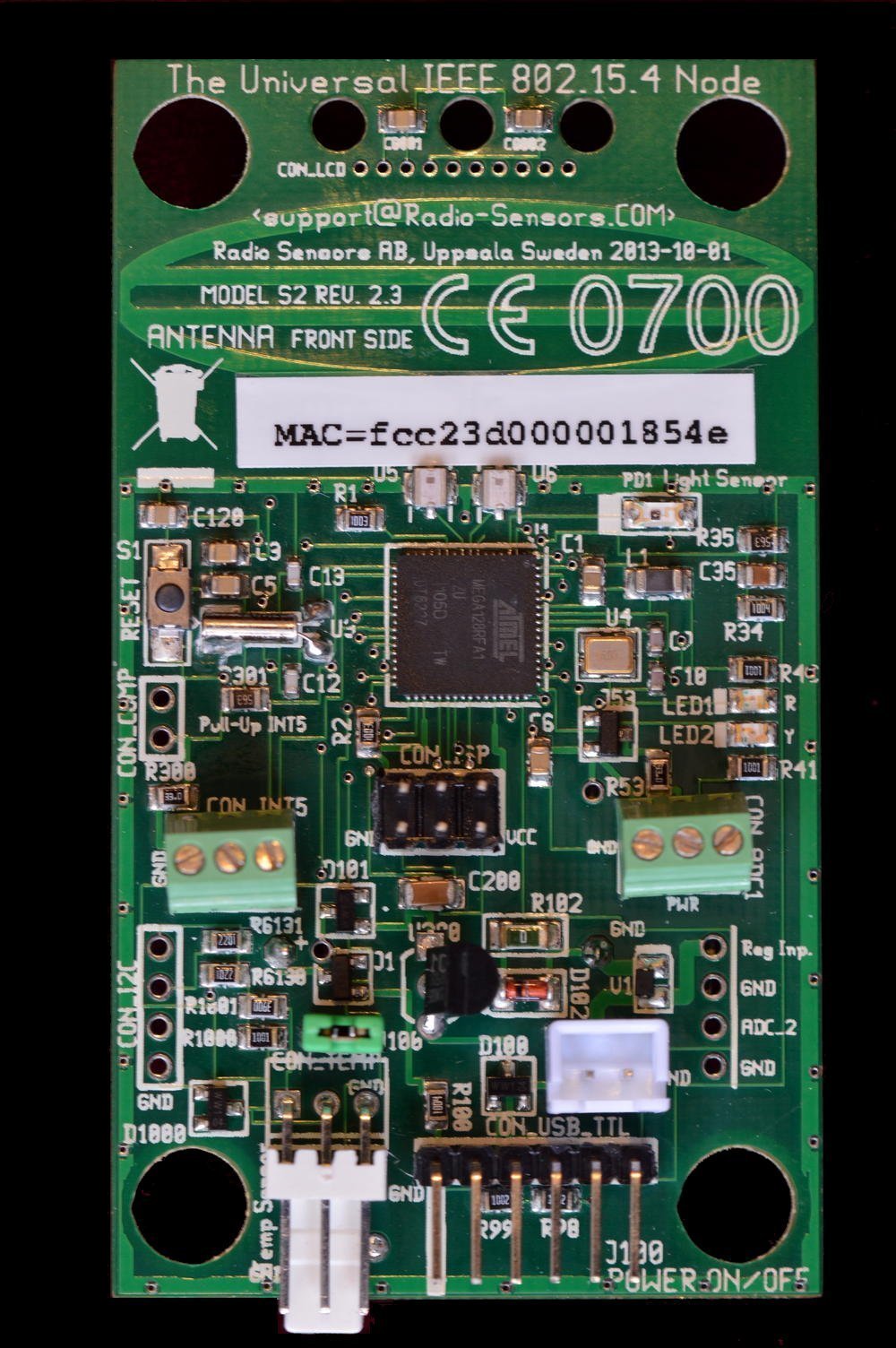 General features

MCU AtMega256RFR2 (new) with integrated IEEE 802.15.4 Transceiver
Integrated high-performance PCB antenna. Supercardiod
USB connection via USB-TTL cable
Low-Power consumption SLEEP ~15 uA @ 8MHz (RC Osc.)
Low-Power consumption SLEEP ~45 uA @ 16MHz (XTAL)
Low-Power voltage regulator with wide input range 3.5V-25V. TVS protected
Optional battery coin cell CR2450. Request by order




Hi-res 12 bit temp. sensor
Unique EUI-64 address
Unique 64 bit ID via temp. onboard sensor
2 Analog inputs. ADC1/AD1, (ADC2/AD2 Pin Header)
1 Analog input to voltage regulator. CON_BAT/V_IN
1 GPIO/pulse pin. w. pull-up. P0
1 Programmable power pin Vcc. via FET for external sensor
1 GPIO with connector intended for one-wire bus
2 LED's Red/Yellow for monitoring and debugging
Connector for extra temp. sensor via cable
Programmable via AVR 6-Pin (0.1"") ISP or via USB/serial bootloader
Compact size. PCB 80x45.5 mm. Case 90x50x32 mm standard case
Weight 20 gr without battery and holder including standard case 70 gr
On-board comparator typical use w. phototrans. P1
On-board light sensor

Hardware options (Requires Soldering)

Optional on-board humidity sensor. Honeywell, Hih6130/Hih6131
Pin headers for I2C addiional modules

Software

Officially supported platform (avr-rss2) in Contiki. (open source)

Approvals

Summary: R&TTE 73/23/EEC, 89/336/EEC and 99/5/EC
Safety: EN 60950-1:2006 + A12: 2011
RF: ETSI EN 300 328 V1.7.1 (2006-10)
EMC: ETSI EN 301 489-1 V1.9.2 (2011-09), ETSI EN 301 489-17 V2.2.1 (2012-09)
EMF: EN 62479:2010
Human exposure to electromagnetic fields: EN 62479:2010

Enclosure

PCB designed for standard Project box. G.40X IP54





S2 PCB documentation and board anatomi

Back side: Sensors etc

Other Information

HOWTO's

Development & programming information
CE and RoHS declarations and documents
Telephone apps for WSN data monitoring and plotting
IPhone sensor monitoring app now on iTunes.
Reference installations and example usage
I2C daughterboard development

I2C daughterboard with versatile sensors to approach meterological standards to the device



New I2C daughterboard

New I2C daughterboard with SHT25 filtercap

For more information: support@radio-sensors.com